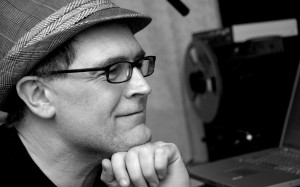 Zed has had 30-odd years in the music industry, mostly as musician, songwriter, studio engineer and producer, with only slightly less time teaching others about audio.
His day job is at MAINZ (Music and Audio Institute of New Zealand) in Auckland, where he is head of the Audio Department. To retain his professional practise, he spends time each year recording, mixing, producing and mastering other people's projects, and has his own professional audio company – Brookes Audio Design.
He is a recognised expert in Logic Pro, and also has experience with Pro Tools (lots) and Ableton Live (a little). He runs Logic Pro short courses, and "Introduction to Production for Songwriters" at MAINZ.
He has recently completed his Master of Arts in Music, based around enhancing creativity in the home studio, and has his associated "Deus Ex Machina" Masters album release coming up shortly.
His main interest is in songwriting and song production, and has a number of collaborative and band projects in progress. Zed sings, plays bass, guitar and keys, and is a dab hand on the tambourine.